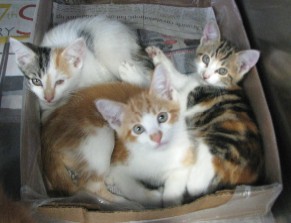 In December 2009, Bill White, city council and BARC leaders announced a planned animal campus, including a pet adoption center, at Gragg Park (2999 Wayside). Although it is welcome news that the city is planning to increase adoption sites for BARC animals, this remote, out-of-the-way location is not a smart choice for a pet adoption center. Not only will it NOT increase adoptions, it most likely will cause animal Intakes to increase which would, of course, drive the kill rate up.
I also recently learned that this site is in a flood plain. This is an additional reason to oppose this location. The city should not contemplate potentially putting animal and human lives at risk by building an adoption facility in a flood zone.
I wrote a letter to the Mayor Parker and City Council opposing this location. Councilmember C.O. Bradford called me and said he agreed and also opposed this location for a pet adoption center.
I am asking that all citizens PLEASE SEND A LETTER, EMAIL or FAX to the mayor and city council and ask them to reconsider the location for the planned adoption facility on Wayside. This location is not a wise choice if we ever hope to increase adoptions in large enough numbers to stop the killing at BARC.
Please speak up now.  At least one councilmember is listening.
All contact information is on our website, along with pictures of the proposed location.