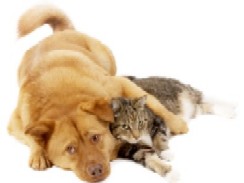 We now have a new website!  If you haven't seen it yet, check it out (www.NoKillHouston.org). It looks FABULOUS! Thanks to Amanda Mitchell who graciously offered her time and expertise, free of charge, to make our website great! We're still working out a couple small issues, but every page should be fully functional any day.
I would also like to thank Kathleen Helmer who created our WONDERFUL new logo that we've been using the last few months. She also created our business cards, our ad in Pet Talk magazine, our new brochures and our new ad in the upcoming Best Friends magazine. She is so creative and talented!
Both of these ladies are great animal advocates!  There are so many wonderfully creative and generous people who are helping us save lives!